Have you been experiencing issues with your garage door? Perhaps some of the springs have seen better days, or your door has a damaged panel that compromises the security of the garage? Whatever the case, Garage Door Repair Canton is able to help you. Our technicians are highly skilled and very experienced, so they will get to the root of the problem and resolve it quickly.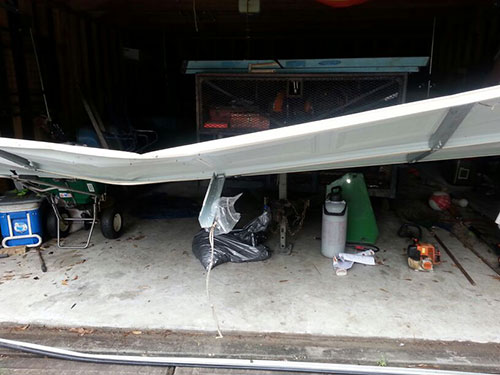 You Are Our Priority
We place our customers at the forefront of everything we do, which drives us to provide a range of garage door repair services that exceed all expectations. We have developed a stellar reputation for the professionalism we bring to each of our clients and we believe in our ability to help you with any problems you may have with your door.
Replacing Torsion and Extension Springs
Your garage door uses a series of springs each of which is placed under immense pressure whenever you use it. If any of these springs are out of balance, the door may not open correctly and they could even create a safety hazard if they come loose while the door is being used. Our technicians are able to spot the early signs of spring deterioration and are also able to replace any that are not working as they should.
Replacing Damaged Door Panels
A damaged garage door panel places the contents of the garage at risk. Not only do broken panels leave the garage exposed to the elements, but they also compromise the security of the household, especially if the garage has a door that leads into the house. We work with all makes and models, meaning we can provide replacement panels or repair the ones you already have.
Emergency Garage Door Repair
Emergencies need to be remedied as quickly as possible. We offer a fast and reliable service that will solve your issues quickly and with minimal fuss. Don't wait longer than you have to for your door to be repaired.
Call Us Today
Garage Door Repair Canton is ready and able to help with any issues you may have. Call us today to discuss what we can do for you.